Elena
Welcome
Hello world! Welcome to my website. My name is Elena and I am so happy you are here. Have a look and enjoy.
---
Something about me.
I am a very passionate and caring person. I am friendly and enjoy meeting new people.
I am the 2nd of 4 siblings. I was born in Sicily, Italy, which is famous for its active volcano, Mt. Etna.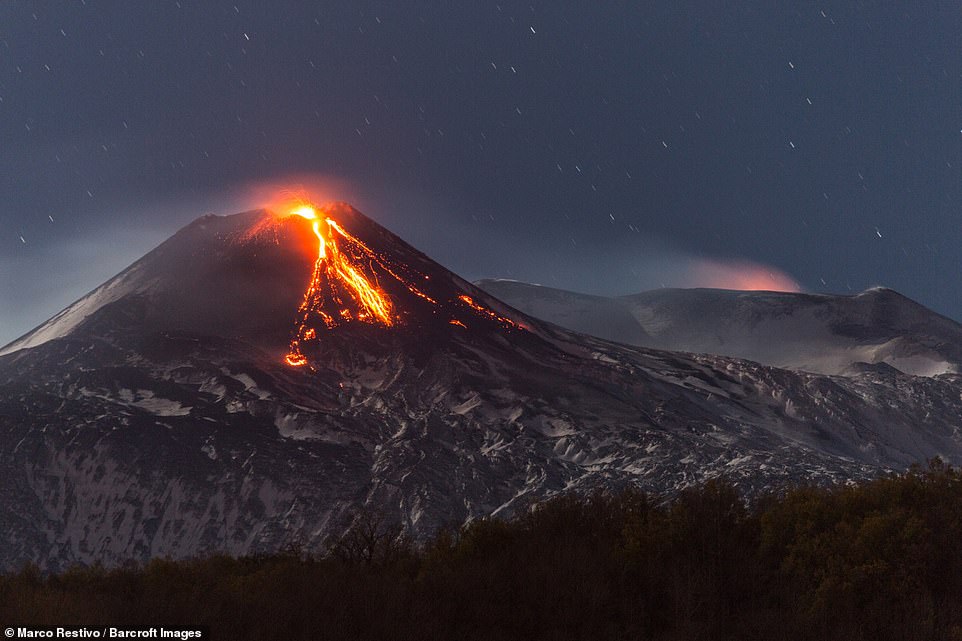 (Etna at night) My family used to live at the foot of Mt. Etna, in Catania, and occasionally we could see awe inspiring lava dripping down its side. One of the best memories from Sicily beside my large extended family was picking prickly pears (fichi d'India) and eating them. Of course I learned my lesson early not to use my bare hands. Another memory close to my heart is dancing the tarantella. It is a lively dance that everyone enjoys, and it is a staple in weddings especially Italian weddings. The mandolin, guitar, accordion, tambourine, and the jaw harp create a joyful sound that makes you want to get up and dance. Sicilians are warm and friendly people and are rich in their own special culture. When you are in Sicily do not forget to visit the "Opera dei Pupi" theater. This marionette theater is specific to Sicilians and their history. Click here for a look at the marionettes. Marionette Theater Link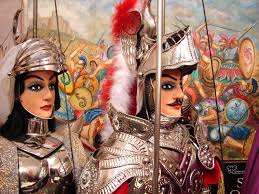 Pupi
Sicily has been the backdrop of many movies like The Godfather. You may have also had a glimpse of Sicily in a fight scene in the movie Aquaman released in 2019.
Want to know more about Sicily? Click here Sicily
---
The island of Sicily is shaped like a triangle. The Sicilian flag the "Trinacria" symbolizes the three corners of the island. Legend says that three nymphs gathered earth, fruit and stones (3) and threw them in the sea, and that's how the triangular island came to be. Another legend says that there are 3 pillars holding up the island. Regardless of your legend preference, Sicily is an island that offers an unique experience of discovery for travelers. Unlike popular opinion, Sicily is part of Italy. When you are in Sicily don't forget to feast on the local cuisine and the original famous Sicilian sweet cake called "cassata".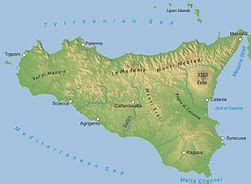 Isle of Sicily
Trinacria




---
Sicily - The Land of Ancient Civilization
Enjoy this clip showing the beauty of Sicily.
---
My favorite picture

In 1967 my family and I landed in New York harbor. It was an awe inspiring sight. The tallest building, the most people, the most cars I had ever seen. Eventually I got used to them, but I don't recall ever seeing any other city like it in my travels. This picture shows the new Freedom Tower which replaces the Twin Towers destroyed on 9/11. It stands for freedom, for New York, and for the U.S. Ground zero is now a museum. New York is a city that needs to be visited at least once in a lifetime.
---
My favorite music groups
Aerosmith
Abba
Creedence Clearwater Revival
Beatles
Imagine Dragons
Backstreet Boys
---
Other things you should know about me
I was born in Italy
I can speak and write Italian
I lived in NY for over 30 years
I have 2 sons
I am retired
I enjoy puzzles
I came to the United States on the ship Michelangelo in 1967. I was 12 years old and I had just started the 7th grade. I met my husband in New York, and my two sons were born there. They are the first generation of American-Italians in our family. I retired from the corporate arena, and now I attend college to explore a different chapter in my life. In my spare time I enjoy working on different types of puzzles.
---
My schedule for this year and Spring of 2020
Fall 2019
Spring 2020
Summer 2020
ITEC 1001
POLS 1000
Rest!
FILM 1005
PSCI 1000
HIST 2111
MUSI 1000
Annual Course Schedule
---
Future Travel Plans
I would like to visit Italy in the future. I have been there before with a tour, but now I would like to travel on my own and visit other cities.
Time
Activity
Mode of Transportation
Day 1
Arrive in Rome and visit Castel Gandolfo.
Train!
Day 2
Depart from Rome, travel to Milan.
Day 3
In Milan visit The Duomo and enjoy a boat ride on Lago Garda.
Day 4
Depart Milan, travel to Genova.
Day 5
In Genova visit Columbus's birthplace, and the Royal Palace.
Day 6
Leave Genova, travel to Florence.
Day 7
In Florence visit the Ricasoli winery, and Dante'sbirthplace.
Day 8
Leave Florence and go back to Rome, go to the fountain of Trevi and make a wish to come back soon.
My visit to Italy schedule
My Favorite meme.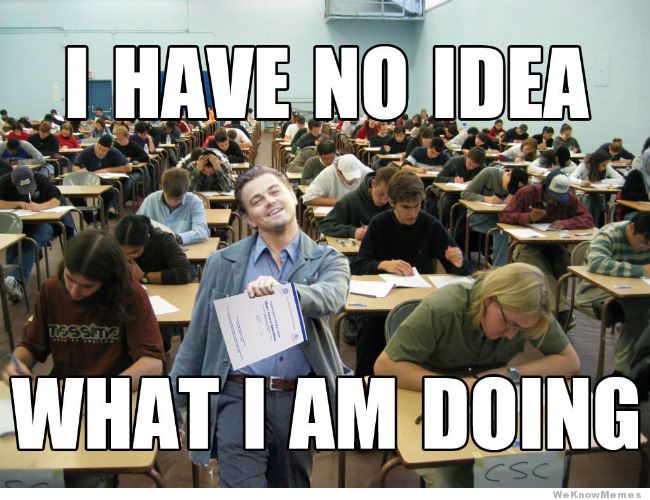 Thank you for stopping by!